PAPPSO proposes to perform all the analysis described on the analysis page.
Collaborator is free to choose the person to collaborate with, depending on the required methodology and skills of the two sites.
Jouy Site:
Specializes in bacterial proteomic analysis including cell-wall and membrane proteome as well as peptidomics.
Address : UMR MICALIS, PAPPSO, bâtiment 526, Domaine de Vilvert 78352, Jouy en Josas Cedex , France
Moulon site:
Specializes in vegetal biology and 2-dimensional gel electrophoresis.
Address : UMR Génétique Quantitative et Evolution - le Moulon, PAPPSO, Ferme du Moulon, 91190 Gif sur Yvette, France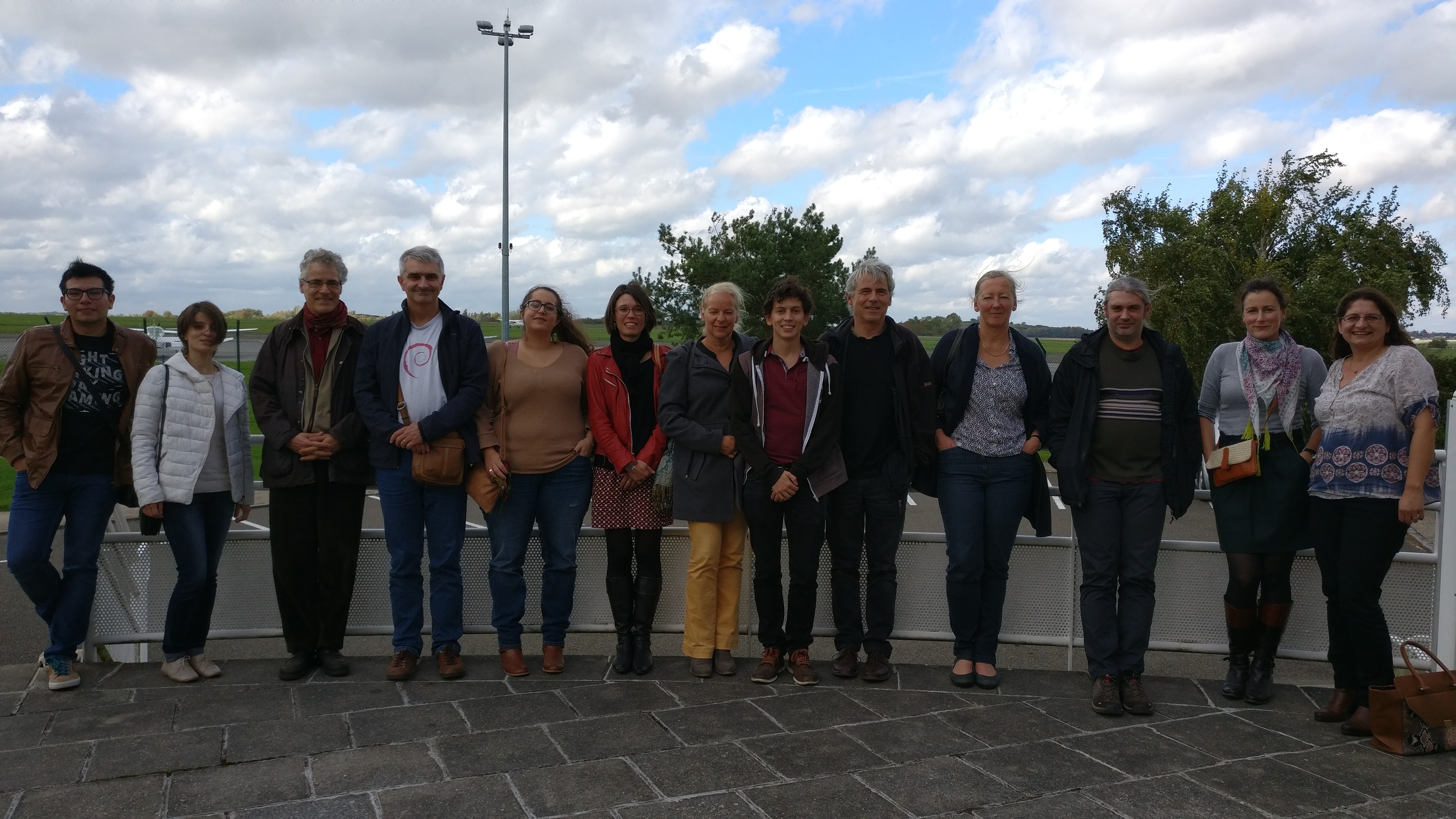 Left to right : Aaron Millan-Oropeza, Lydie Correia, Filippo Rusconi, Olivier Langella, Ariane Bassignani, Mélisande Blein-Nicolas, Anne Aubert-Frambourg, Eloi Haudebourg, Michel Zivy, Véronique Monnet, Thierry Balliau, Marlène Davanture, Celine Henry